Employers
At Nether Stowe School we want to develop our industry and local business community links, if any company or employer would like to work with us please contact Clare Delaney on CDelaney@netherstowe.com or 01543 263446.
Please find below our Provider Access Policy this sets out the school's arrangement for managing the access of providers to pupils at the school and the procedure in place if you wish to support with our careers programme Provider Access Policy.

Cocoonfmedia Ltd – James Blackman
I had always been interested in programming trying out code on an Amstrad Green screen. I really took an interest in 1999 when I got my first proper computer and built my first website advertising products online. A little too early for e-commerce. I have qualifications with Chartered institute of Marketing/Chartered institute of Logistics and transport. In 2010 I incorporated Cocoonfxmedia Ltd as Web design and Marketing company which speaclise in Web Design, Web Development, Branding and Digital Marketing. We moved the company to Lichfield in 2014 and never looked back. I am currently the President for the Lichfield & Tamworth Chamber of Commerce and Industry.
https://www.cocoonfxmedia.co.uk
Careers & Enterprise Company – Dan Mears
Dan Mears – Enterprise Coordinator working for the Careers and Enterprise Company – CEC
The role of the CEC is to link schools and colleges to local employers to help them deliver world class careers support for all young people by building networks, supporting Careers Leaders in school and using the Gatsby Benchmarks as a best practice standard.
My role is to focus everyone's efforts on programmes and activities that are most effective in motivating young people, supporting independent choice and positive outcomes for the young people of Nether Stowe School. I work directly with Miss Rose, Careers Leader, in school and Ruth Forster, the Enterprise Adviser who is linked to Nether Stowe and gives her time and expertise free of charge.
Wagstaff recruitment – Ruth Forster
Commenced a career in recruitment in 1993.
Starting as an Administrator and progressed into a Trainee Recruitment role and then full Recruitment Consultant role. Providing contract and permanent recruitment within the engineering and manufacturing sectors.
Established Wagstaff Recruitment in 2010.
Permanent, contract, retained and paid consultancy for a varied portfolio of clients within engineering, manufacturing & automated distribution industry . Wagstaff Recruitment operates from Lichfield with a core team of 7 recruitment professionals. The business now recruits throughout the UK and into Europe offering traditional contingency recruitment services for engineering professional. In addition the consultancy recruitment team offering specialist recruitment services to train internal recruiters on the every changing recruitment and selection market plus careers coaching services. To strengthen practical recruitment and careers coaching experience already gained, in 2018 Ruth embarked on a part time MA in Career Development & Coaching at Warwick University.
Additional roles:
TEAM Engineering & IT Division Director since 2014
TEAM is a network of independent recruitment businesses who work together and share best practices, training and business opportunities. TEAM has been incremental in the success and growth of Wagstaff Recruitment as TEAM enables us to offer a wider recruitment service to our customers by working in partnership with our affiliates. This has resulted in us supporting our customers with additional recruitment services in other sectors such as marketing, IT and commercial professionals.
Joined the APPG (All Party Parliamentary Group) for Women and Enterprise in 2016.
Invited by Craig Tracey MP to join the group who meet on a monthly basis at Westminster to identify the challenges and offer advice and actions which would help women with opportunities in enterprise. Ruth currently leads the focus group around Employment & Skills.
Appointed Director of Skills for the Stephen Sutton Academy Trust in 2017.
Supporting a local school, offering advice, guidance and support to ensure the skills offered for pupils is relevant, up to date and inspiring.
Careers & Enterprise Company.
Enterprise Adviser for Cannock High School & Nether Stowe School
Kathryn Hall – The Career Owl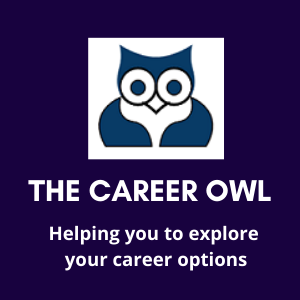 I have always had a passion with working with people (initially I wanted to be a nurse until I got squeamish!) and then have had a varied career since leaving school, college and then university having worked in Retail Management and then a variety of HR roles, primarily within Logistics and Retail. I have a post graduate Level 7 qualification through the Chartered Institute of Personnel and Development (CIPD). In April 2019, following a career break, I created my business "The Career Owl" and the business continues to grow despite the recent Covid-19 pandemic. I help my clients to explore their career options, create a strategy that shows future employers why they should attract, hire and retain them within their business and produce documents such as CVs and LinkedIn Profiles, optimising these to ensure that they demonstrate their true value. I also support clients with preparing for interview and with finding their dream career. Alongside this I am an Enterprise Advisor for 2 secondary schools in Tamworth (Wilnecote High School and Tamworth Enterprise College) and also the Enterprise Advisor Representative for Stoke and Staffs LEP on the Careers and Enterprise Company (CEC) Network Advisory Group, influencing national careers strategy for the CEC.
https://www.thecareerowl.co.uk/
https://www.linkedin.com/in/kathrynhallthecareerowl/
Chris Manning MAPM MIPMA, Project Manager, Malone Group
I'd always been interested in Engineering and design, and when I left school, I did a craft apprenticeship with technician training on day release. After almost 10 year working on the tools, gaining a superb grounding in mechanical engineering I took my first role as project engineer for a small company in Burton. I have now worked as an engineering project management professional for over 25 years, in that time I have worked in breweries, helped implement the build of the world's largest fresh milk dairy, snack food projects, confectionery, bakeries and cereals.
I was director of my own consultancy for 14 years, and now I am part of the team at Malone Group, an international engineering and project management company with offices in Ireland, the UK, Bulgaria and Canada.
Malone Group offer clients a full end to end solution from feasibility through to implementation.
The work is varied, which suits me as it keeps me stimulated. I would recommend engineering to anyone who enjoys variety and is looking for a career path with so many avenues to explore.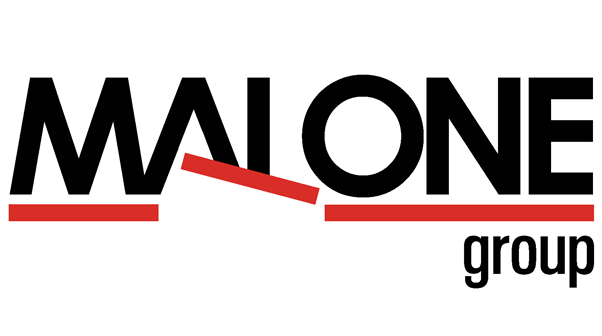 Chris Manning MAPM MIPMA, Project Manager, Malone Group