Vision & Values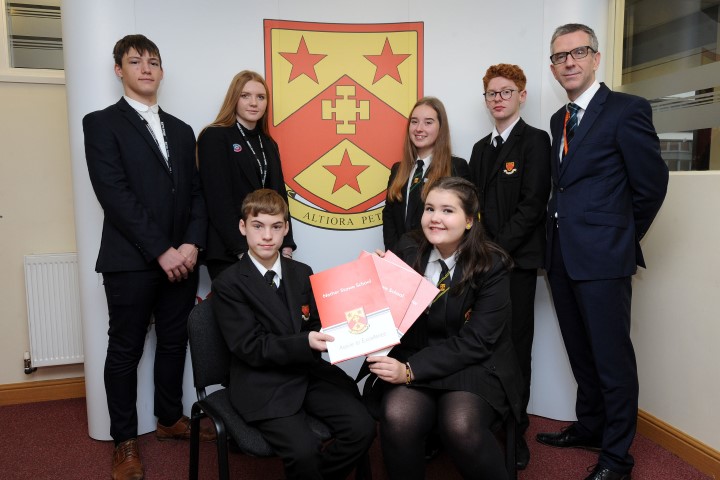 I am proud to lead a school passionate about teaching and learning, enriching the lives of our students and creating the very best of opportunities for young people to thrive and succeed.
Our vision and values are simple but underpin everything we do.
We believe strongly in our shared vision of 'Aspire to Excellence' and we aim to make sure that every pupil strives to these values in everything they do: from the way they wear their uniform, their work in lessons as well as in their participation in events and programmes beyond the classroom.
That's why we have the highest possible standards for all of our students. Excellent learning and progress are built on the bedrock of respect, good behaviour and brilliant attitudes to learning: we expect nothing but the best.
We are also a collaborative, caring, community where we provide for the needs of each and every student. Our pupils are excellent ambassadors for the school. We encourage our learners to have the character to be ambitious, resilient, independent learners who are proud of their many achievements and proud to be part of a growing and thriving school community.
Glyn Langston-Jones
Headteacher